.
Gangsta






Posts

: 193


Subject: Reporting Raffael Sun Jun 16, 2013 10:55 pm

---

Code:

Your server name:[TDB]Lil_Freezy



When did this happen (date, time)?:1 min ago



Who are you reporting?:[RHB]Raffael



What are you reporting this person for?:RK



Evidence: [img]http://www.uploadffs.nl/images/2013/06/16/Ahud4.png[/img]



Last edited by Marto on Sun Jun 16, 2013 11:06 pm; edited 1 time in total
Saucedo
Senior






Posts

: 564


Age

: 21


Subject: Re: Reporting Raffael Sun Jun 16, 2013 11:05 pm

---

I don't know how he became official?
Rhyme
Golden Poster






Posts

: 1000


Age

: 19


Location

: New Jersey, U.S.A.


Subject: Re: Reporting Raffael Sun Jun 16, 2013 11:06 pm

---

What happened here was, that we went to RHB hood to scope things out, Dayz and Raffael pull up in a Majestic, Dayz leans out, we get out of our car and fire. They are behind cover and we are too, I go around the building and I shoot from behind, but Raffael was going down the same route as well and we exchanged gun fire but he was run shooting and I was standing still, he had low health and my shot finished him off as soon as he started running while shooting, so then he goes on to say I rambo and we rambo and then he kills Freezy which was on the ground with his gun still with him out of rage. They know and we know Freezy had a gun, and Idk if that's enough for a refund.
Micklo
Legend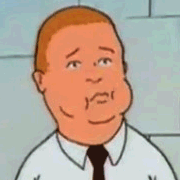 Posts

: 995


Age

: 20


Subject: Re: Reporting Raffael Mon Jun 17, 2013 12:06 am

---

If you still have evidence of your weapon and it's ammo, then he can post a refund If he has the right requirements and this player is punished due to the fact of rulebreaking just because you believe someone else broke a rule.
Sponsored content

Subject: Re: Reporting Raffael

---