Micklo
Legend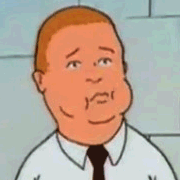 Posts

: 995


Age

: 21


Subject: Before you post Fri Jul 26, 2013 9:20 pm

---

Use this code to post for a refund request.

Code:

In-Game name:

What You Lost?:

When did this happen?:

Proof/evidence:



If you do not use this format, your request will be denied.

Furthermore, a little advice and information that will guide you to a successful refund is not PMing an admin game about the weapon you had lost. This is why we have this part of the forum. As well, take a screenshot of your weapons when you buy them from Emmet, borrowed a gun from someone, or a dealer BOT. You may not use the "he saw I had the weapon", or other wise known as a witness. Logs are not acceptable neither because they can be easily edited. Refunds should only be given only upon an unfair kill, server restart, or another occasion that relates in both subjects. Make sure that before you take a screenshot of your weapon you use the /date command in-game and provide a picture with a date, otherwise you might not be refunded.
Compton/Koolay
WCL Founder





Posts

: 3333


Location

: Los Santos


Subject: Re: Before you post Sat Jan 11, 2014 4:16 pm

---

Updated 11.01.14

rule wrote:

Make sure that before you take a screenshot of your weapon you use the /date command in-game and provide a picture with a date, otherwise you might not be refunded.

________________________________________________