Dayz.
Newbie






Posts

: 15


Age

: 21


Subject: Reporting Carlos_Ramos Thu Jun 13, 2013 8:01 pm

---

Your server name:Dayz

When did this happen (date, time)?:13/06/13

Who are you reporting?:Carlos_Ramos

What are you reporting this person for?: This player is hacker he has Eagle,He DMed Me,then killed when i said reporting you,he  said:IDGAF,Streets of los santos says hi for copying there system,LMAO!then he flied to my spawn place but i left the server

Evidence:
Micklo
Legend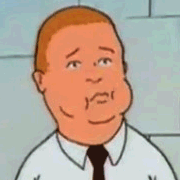 Posts

: 995


Age

: 20


Subject: Re: Reporting Carlos_Ramos Fri Jun 14, 2013 7:02 am

---

It might be someone from SOLS, our own server, or even someone just trying to make it seem like it was SOLS.
If he's seen again on the server, report immediately to an online admin.