(Rap artist Tremaine "Loco" Deleon with his long-time friend and disc jockey DJ Lemonada.)
Today subject be the controversial Corner High Entertainment hip-hop label based in Playa Del Seville, Los-Santos.
The independant rap label created by Tremaine ''Loco'' Deleon is once again bringing attention on it.
If you remember last weeks, Corner High Entertainment's artist Bama has been arrested in reason of illegal firearm possesion.
The teenager has been sent to a juvenile correctional center in Los-Santos, his sentence hasn't been revealed by his relatives.
Last week, the notorious artist Tremaine ''Loco'' Deleon has been arrested while performing at the Victim's Nightclub in Temple, West Los-Santos.
S.W.A.T team entered the nightclub, placing Loco under arrest, adding the followings charges to his record; Illegal firearm possesion, aggraved assault, battery.
At the begining of the week, it was revealed that once again, Tremaine was arrested following a shootout that happened earlier in the Playa Del Seville area.
Is the Corner High Entertainment's members being victims of gang retalitions due to the explicit content of theirs songs?
As we know, a small beef appeared between Murk Disivison's rapper Double-D and Corner High Entertainment's artist Loco earlier this week.
After sending eachothers diss songs for day, a relative of one of the rapper declared that the two men apparently had a fists fight in Loco-Low Street, Playa Del Seville.
Words were exchanged by both artists, quickly turning into insults regarding the ''Rap Game'' then rapper Double-D would've sent a jab onto Loco who quickly fought back.
It been days since we didn't received any news regarding this on-going beef regarding the two artists, neither Double-D or Loco made comments on the situation.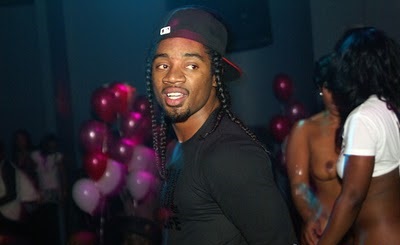 (DJ Lemonada a week before the fatal day at a supposed block party in Playa Del Seville area.)
Earlier today in Bridge Street, Ganton, one of the resident was victim of a Drive-By-Shooting.
An unidentifed witness spoke with our reporter; ''That Sultan just showed up, parking infront fo' like five seconds. Then two of 'em sprayed the house with automatic.''
It was later revealed by LSPD that over 150 bullets of sub-machine-gun Uzi was shot onto the small house in Ganton.
After further investigation regarding the shooting, DJ Lemonada's girlfriend, which named hasn't be revealed, was the owner of the house.
The CHE's disk jockey wasn't present at the residence when the incident occured. Situation was different for his pregnant girlfriend.
Coroners had to bring the deceased body of the young pregnant woman as she been strucks with over fifteen bullets of the automatic firearm, killing her and her unborn children.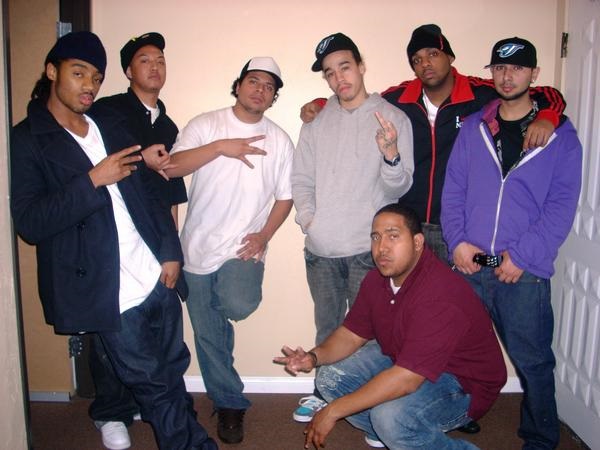 (DJ Lemonada at the far left alongs with Tremaine "Loco" Deleon, incarcerated artist Bama and CHE's manager Carl "CJ" Johnson.)
Later that day, the beated body of disc jockey Lemonada was discovered by joggers in the forest surrounding the Red County area.
The Los-Santos Police Departement are currently investigating the case, attempting to find any suspects releated to the presumed murder.
DJ Lemonada's body had several signs of a violently beating, having bruises, scratches and blood all over his facial area.
Alongs with the beating marks, it was revealed that the DJ been struck with a gun-shot caused by a semi-automatic Glock-22.
We've spoke with several people on the streets, asking them for theirs reactions regarding what's happening with the Corner High Entertainment label, here's the most shocking answer;
"It's all due to Loco. As they say-- if they can't get you, they'll get the people you love the most. That murder got something to do with him, that's for sure."