As a part of Loco Deleon's upcoming album "Resurection of Dolla",
the Corner High Entertainment crew will make their next stop at the well known
"Victim" Nightclub in Temple, West Los-Santos.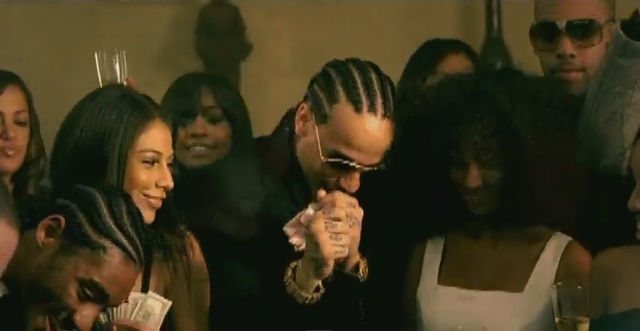 (Corner High Entertainment artist Loco Deleon alongs with DJ Lemonada at the far left at a private party in Vinewood.)
Artists from everywhere in the city of Los-Santos confirmed they'll be part of the show in an attempt to make this rap show "enter history".
The Victim nightclub's owner stated that they're excepting a record of people present at the event.
As it was confirmed by artist Loco Deleon, security guards will be present at the nightclub, here's Loco commenting the situation:
"It'd be really unfortunate to cancel the show for a couple of niggas that just want to fight, that's why we hired security."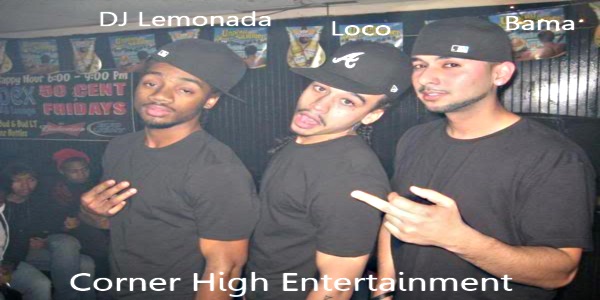 (Corner High Entertainment's DJ, Lemonada, alongs with rap artists Loco Deleon and Bama.)
Corner High Entertainment artists made the decision to give out free alcohol at the "Victim" nightclub's bar during the performances.
When interviewed regarding the upcoming party, we asked Loco if there'd be any kind of surprises at the nightclub:
"We might have planned something, you'll see. Once again, like we done at Alhambra in Idelwood, we'll be throwing cash to the crowd."
"It'll cost y'all twenty dollars to enter the nightclub-- You might get out of here with grands tho', know'm talking 'bout?"
"We choosed to pay the alcohol's bill since we know niggas in Los-Santos be "club-bottles-popping", y'all drink as much as you can now."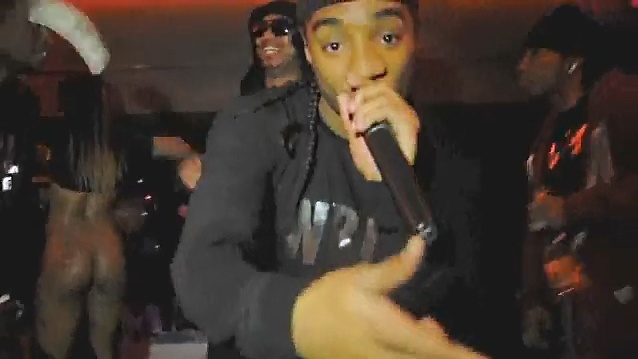 (DJ Lemonada, producer of "Who the fuck is that?", Corner High Entertainment's disc jockey.)
As it made a succes a the Alhambra's nightclub in Idelwood, Loco will be performing his new song "Who the fuck is that?".
List of the songs hasn't been released for the moment, we believe that Mr.Deleon wishes to keep it a surprise.
Corner High Entertainment's official Disc Jockey Lemonada will be present at the nightclub, being on the stage with Loco.
The youngest artist of Corner High Entertainment known as "Bama" canceled his part of the show due to juducial problems.
Carl Johnson also known as CJ, Corner High Entertainment manager, hasn't confirmed if he'd be present at the event yet.
As the Los-Santos Hip-Hop label Corner High Entertainment is currently searching new artists, here's Loco's words on this:
"I know tons of nig' down in L-S have the talent, know'm talking 'bout? Tommorow, you got'a have guts 'n show it!"
"I don't care it be two A-M 'n we're in a club. If one of y'all niggas good enough, I sign his ass to the label right here."
Seems like it'd be a great opportunity for Los-Santos underground rap artists to come to come at "Victim"'s nightclub tommorow.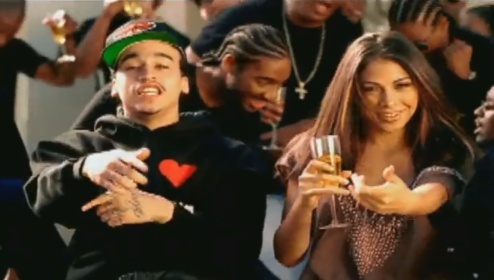 (Loco Deleon with an unknown young women at a party last week in Playa Del Seville, Los-Santos.)
As we told you every information we gathered, we'll be passing to a next subject ladies and gentlemen, don't forget:
It be happening tommorow at the "Victim" Nightclub down in Temple!
Twenty dollars at the door, free alcohol, cash rewards, rap-career oppurtunity!
Ladies and gentlemen, this party, show, whatever you call it-- It'll write Los-Santos' Hip-Hop history.