Micklo
Legend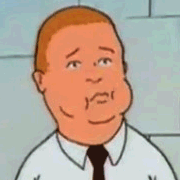 Posts

: 995


Age

: 21


Subject: [Guide] African Character Ideas Names/Activies/Fears Mon Dec 19, 2011 9:34 pm

---






Everyone who's in an african clique seems to have the same person in mind.
Eazy E, MC Ren, and mostly they're inspired by their favorite rappers.
It's really been over used for years, and years.
So maybe it's time to change things up for fun, you also get more roleplay out of it.
Some examples of what a good realstic charater is : Dedrick Jones (made up name)
He's a young adult around the age of 15 and has no plans what to do when he gets out of school.
Around his neighborhood in idlewood, all he's surrounded by are people getting killed everday.
He's always been wanting to be a street gangster but his mother wouldn't allow it.
Dedrick also has Acrophobia, which is fear of heights.
Even if it has to do with jumping off a house like parkour, Dedrick wouldn't do it for all the money in the world.
He also does an everyday activie too, he draw sketches onto a piece of binder paper.
________________________________________


Fears & Activies



Give you're character a type of fear, and whats he's scared of.
Not everyone is a super man in the world.
Also an activity that he likes to do, maybe like build cars.
A drug addiction, maybe he likes writting poems and creates them into raps to make money.
He also might love to eat, so everyday he likes to go to his local restruant.
Your character could be the artistic type maybe has a talent for drawing or has the gift of a graffti artist.
You can also do normal everyday things, after all gangsters just don't kill all the time.
You can make your character buff by going to the gym everyday as an activity.
You can be whatever you want, it's your choice to do with your character.
________________________________________



Names ..



Arican Characters
First names
_____________
Andre
Denzel
Dewayne
Jamal
Khalon
Julius
Kwamin
Chris
Tyrone
Marques
Mashawn
Quadrees
Quannell
Quarren
Quashawn
Rashon
Shaquille
Tamarius
Tavarius
Tavon
Tevaughn
Tevin
Tyrell
Cleon
Tony
Eric
Danny
Calvin
Craig
________________
African Charcter
Last names

DAVIS
HARRIS
WILSON
LEWIS
THOMPSON
SCOTT
CARTER
MILLER
CARTER
ALLEN
JAMES
EVANS
WATSON
HENDERSON
COLLINS
JENKINS
MARSHALL
HICKS
MACK
MCCOY
WALTON
LLOYD

_______________________________________


How to act around guns


Most of tend to act like we're original gangster, like we're the badasses of the gang.
That you can kill anyone you want and if somone aims a gun act you don't act scared.
It's a matter between life and death, so you should be.
If you move, and don't follow instructions to the person who aims a gun towards you, there will be a funeral waiting for you.
I'm just asking show a small bit of fear like some sweat is running down your forehead.
And you're shiviring from the gun being pushed to your skull that you can feel the tip of the barrel.




Nyne
West Coast Gangsta






Posts

: 659


Age

: 21


Location

: United States


Subject: Re: [Guide] African Character Ideas Names/Activies/Fears Tue Dec 20, 2011 4:16 pm

---

Nice guide Casper, some people need it.
Keelo
Bronze Donator





Posts

: 807


Age

: 22


Location

: It's CANA D-A!


Subject: Re: [Guide] African Character Ideas Names/Activies/Fears Tue Apr 09, 2013 2:42 am

---

I'll be bumping this, it might attract more players attentions on it.

This is an ol' guide, I do believe some people might improve theirs roleplay with it.

As Micklo stated, don't be acting as ''O-Dogg'' (O.G).
Alot of people start a new char' then already commit crime(s) and murder(s).
It ain't a good character developement. You should start from the bottom before becoming a Ice-Cold-Killa.

-Keelo
Micklo
Legend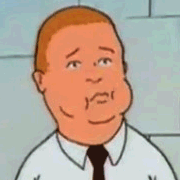 Posts

: 995


Age

: 21


Subject: Re: [Guide] African Character Ideas Names/Activies/Fears Tue Apr 09, 2013 4:24 am

---

Yeah, this is pretty old and that's an important fact as well.
Sponsored content

Subject: Re: [Guide] African Character Ideas Names/Activies/Fears

---